Court to hear Russian Railways vs. Finance Ministry case on August 7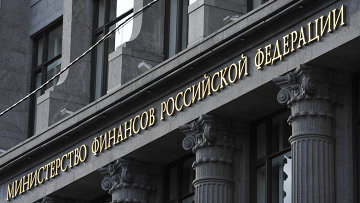 13:48 21/05/2014
MOSCOW, May 21 (RAPSI) – The Moscow Commercial Court has scheduled an August 7 pretrial hearing date for a case filed by Russian Railways to collect 4.9 billion rubles ($141.6 million) from the Finance Ministry and the Federal Rail Transport Agency, the court told RAPSI. The complaint was filed with the court on May 7.
A rail monopoly representative told RAPSI they want compensation for an income shortfall due to the reduced prices for the use of railway infrastructure paid by suburban railway companies in 2011.
Suburban railway companies only paid 1% of the infrastructure fee, and Russian Railways (RZD) received government subsidies to pay the remaining 99%. "In 2011, RZD received 25 billion rubles ($722.5 million) in infrastructure subsidies but spent 29.9 billion rubles ($864.2 million)," he said. "Therefore, our income shortfall amounted to 4.9 billion rubles, which is exactly what we want to receive."
The defendants were not available for comment.
RZD and the Finance Ministry are involved in several litigation cases over large sums of money.
In March, the Moscow Commercial Court ordered the Finance Ministry to pay 7 billion rubles (about $200 million) in compensation to Russian Railways for the transportation of benefit recipients in 2009. The Ministry has appealed the ruling.
The ruling ordering the government to pay 1.7 billion rubles (over $49 million) to Russian Railways for the transportation of benefit recipients in 2010 became effective in May.
A first instance court previously ruled in favor of RZD subsidiary, Federal Passenger Company, which sued for nearly 9 billion rubles ($260 million) in compensation for the transportation of passengers in third- and second-class cars at fixed prices in 2011.