Russian court rules to deport Polish rock band Behemoth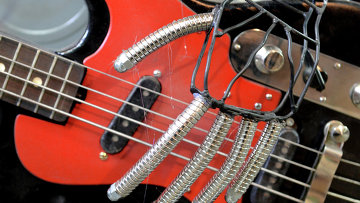 12:14 22/05/2014
YEKATERINBURG, May 22 (RAPSI) - The Oktyabrsky District Court of Yekaterinburg has ruled to deport Behemoth, a Polish rock band, for breaching visa regulations, a court representative told RAPSI.
Upon inspection, the immigration service found that the musicians had not obtained the work visas required for Russia. The musicians were arrested and taken to an immigration service detention facility.
Behemoth, a popular Polish band, plays a mix of two extreme metal genres, black metal and death metal. They often use occult themes in their stage costumes and album designs, which is frowned upon by religious activists.
Earlier, the religious activists protested Behemoth's performances in Moscow. They sent an appeal to Mayor Sergei Sobyanin complaining that the band's concert program is full of offensive content.