Gazprom subsidiary alleges fraud in $43-million project in Venezuela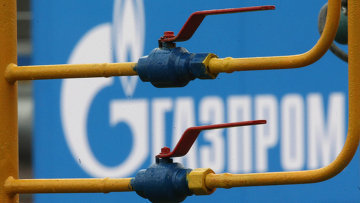 10:41 27/05/2014
MOSCOW, May 27 (RAPSI) – Gazprom Latin America Servicios C.A. (Gazprom), the world's biggest natural gas producer's subsidiary, alleges fraudulent conduct during the construction and installation of a natural gas compression plant in Venezuela estimated at $43 million, RAPSI learned on Monday.
The allegations were made after Gazprom had been sued in Venezuela. On November 7, 2013 Lindsay C.A. (Lindsay) filed a complaint alleging that Gazprom owes it over eight million bolivars (about $1.4 mln) for an unpaid invoice. Also, Lindsay petitioned the court for issuance of a freezing order against Gazprom.
Gazprom asserted that the Venezuelan court lacked jurisdiction, and that assets seizure would be against public policy. The company further argued that no payments were owed to Lindsay and expressed its intention to file a counterclaim and allege that Lindsay "over invoiced and under performed through the entirety of the Plant's construction." "The performance of the Contract was riddled with indicia of fraudulent conduct," Gazprom alleged.
The company has filed an application for assistance with the US District Court for the Southern District of Texas. Gazprom is seeking to compel Jean-Marc Pivert who allegedly supervised performance under the troubled construction contract to provide personal testimony and share documents related to the contract. Besides, Gazprom wants Lindsayca, Inc., a Texas corporation and a subsidiary of Lindsay, to provide the documents as well.