Another suspect in 2012 Moscow riots case detained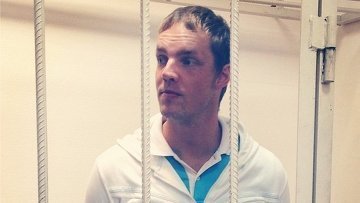 16:25 28/05/2014
MOSCOW, May 28 (RAPSI) – Moscow's Basmanny District Court on Wednesday issued an arrest warrant for activist Dmitri Ishevsky, suspected of participating in the riots that engulfed central Moscow in May 2012, the court told RAPSI.
Ishevsky (born 1983) allegedly used violence against a law enforcement officer. The fact is warranted by video obtained by the investigators. The court granted a motion filed by the investigators and detained Ishevsky until July 27, the court representative said. The charges have been already brought against Ishevsky. He declined to testify.
Over 400 people were arrested and scores were injured in the protest on Bolotnaya Square that turned violent in May 2012. Dozens of participants were later charged with
inciting mass riots and using violence against law enforcement representatives.
According to the investigation, Ishevsky left Russia after the riots trying to escape trial but his whereabouts was established.