US authorities charge Russian national with hacking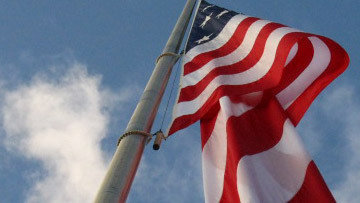 10:22 03/06/2014
MOSCOW, June 3 (RAPSI) – The US Justice Department on Monday charged a Russian national, Evgeniy Bogachev, with committing cybercrimes, Reuters reports.
Evgeniy Bogachev, 30, has been charged with directing Gameover Zeus Botnet, a global network of computer servers used to spread malware viruses and steal millions of dollars from businesses and consumers.
Charges include conspiracy, computer hacking, wire and bank fraud and money laundering.
Gameover Zeus, also known as P2P Zeus, is used to intercept online banking transactions and has been responsible for nearly 1 million infections worldwide since its first attack in September 2011.
The Gameover Zeus crew installed other malicious programs, including Cryptolocker, which encrypted files and demanded payment for release. This malware infected over 234,000 computers and took $27 million in ransom payments, the Justice Department said.
The two programs together allegedly netted the criminal group over $100 million.
The court documents identify Bogachev as "Slavik" and say he also used other online names, including "Pollingsoon" and "Lucky12345."
US officials said Bogachev was last known to be living in Anapa, a Black Sea resort town in Russia. Russia does not extradite accused criminals to other countries, so Bogachev may never be arrested.
Another Russian hacker who is on trial in the Untied States is Alexander "Sasha" Panin, who developed SpyEye while working from a Moscow apartment. SpyEye is said to be one of the most destructive computer software programs and was used to infect about 1.5 million computers in the Untied States and other countries.
The FBI waited for Panin to leave Russia before they could bring him to justice. Panin has only pleaded guilty on one of the 23 counts brought against him.
If found guilty, Panin could be sentenced to up to 30 years in prison.