Coca-Cola appeals brand identity ruling with Supreme Commercial Court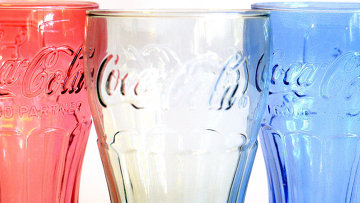 17:40 02/07/2014
MOSCOW, July 2 (RAPSI) - The Coca-Cola Company has filed an appeal with the Supreme Commercial Court following a ruling against a suit involving businessman Oleg Tsirikidze. A lower-instance court ruled against a suit that was filed against the businessman who allegedly produces and distributes products similar in design to the company's protected trademark, the Supreme Commercial Court told RAPSI on Wednesday.
The Omsk Regional Commercial Court ruled against the company's lawsuit on July 18, 2013. Later, the Eighth Commercial Court of Appeals ruled against an appeal on November 28, followed by the Court of Intellectual Property Rights that upheld the ruling on March 28.
The company claims that it owns several trademarks that are registered with the Russian Patent Agency. The plaintiff asserts that Tsirikidze's Bochonok brand of non-alcoholic kvas drink product contains design elements similar to those protected by copyright. Coca-Cola believes it is a violation of its exclusive trademark rights.
During the hearing, the defendant provided an expert report written by UNO Marketing that indicated that it was unlikely that consumers would confuse Bochonok products with Coca-Cola products. Visually, the two products are easily distinguished, evidence the defendants claimed ruled out the likelihood of confusion.
The court concluded that the defendant's products were distinct and could not be found similar to the extent of confusion with the trademarks owned by the plaintiff.