Mezhprombank bankruptcy proceedings to require $11 mln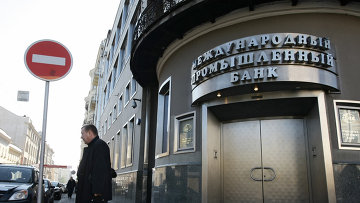 12:49 04/07/2014
MOSCOW, July 4 (RAPSI) – The cost of bankruptcy claims in the International Industrial Bank (Mezhprombank) case could cost the government up to 375.4 million rubles ($11 million) between July 1 and September 30, the state Deposit Insurance Agency (DIA) said in a statement.
On July 4 a commercial court will hear the DIA's motion to enforce subsidiary liability on the bank's beneficiary, Sergei Pugachev, and several former chief executives, to collect over 75 billion rubles ($2.2 billion) from them. The DIA asked the court to debit a total of 68.481 billion rubles ($2 billion) from Pugachov and Marina Illarionova, the last CEO of Mezhprombank, and 7.161 billion rubles ($209.45 million) from two former chief executives, Alexander Didenko and Alexei Zlobin.
The court declared Mezhprombank bankrupt on November 30, 2010 and launched receivership proceedings against it. On October 5, 2010, the Central Bank revoked Mezhprombank's operating license for failure to comply with the Central Bank's requirements or to satisfy its creditors' claims.
Mezhprombank was the primary asset in upper house member Sergei Pugachev's financial empire.
At that time, Mezhprombank owed its biggest debt to the Central Bank, 31.8 billion rubles ($930.1 million at the current exchange rate) in unsecured loans. Later the Central Bank restructured that debt after accepting the shipbuilding assets of United Industrial Corporation, owned by Pugachev, as security for the loan, and eventually seized the collateral.
Earlier reports said the ailing bank's creditors' claims totaled 85 billion rubles ($2.5 billion).