Court rules against widow in Bentley car crash suit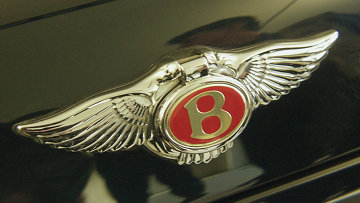 16:26 04/07/2014
MOSCOW, July 4 (RAPSI) – Moscow's Tverskoy Court has ruled in favor of the defendant in a 60 million ruble ($1.75 million) lawsuit filed by Irina Mikhailova, the widow of Alexander Onisonyan who was killed in a traffic accident, her attorney Maxim Stolyarov told RAPSI on Friday. The defendant in the case was auto dealer Bruklands.
According to Mikhailova, the car's airbags malfunctioned, which led to her husband's death. The accident occurred when a truck ran a red light and struck the Bentley Continental Gt, fatally injuring the driver. Onisonyan's widow demanded compensation from the auto dealer, claiming that the car had a technical flaw. Her attorney claimed that the dealer had sold a car with a technical defect despite being meticulously assembled and very expensive. A vehicle of this class should provide maximum protection for the driver, the lawyer said.
In 2012, the court appointed an expert inspection of the car; however, the inspection failed to provide a clear answer as to the condition of the car's safety systems at the time of the accident, and whether the accident had resulted in conditions that would have activated the airbags. The judge also refused to summon the expert for questioning, the lawyer added.
The defendant's representatives, in turn, claimed that the damage was done by the truck driver who should be held liable for the damages in the case. They said the impact, that knocked the car 15 meters away, would surely have killed the driver even if the airbags had worked. The defendant also noted that as of the accident date, the car was two years past the warranty expiration date, implying that the safety systems could have been tampered with, and that interference could have damaged the airbag system.