ECHR rules that Gozi case suspect extradition to the US would not violate his rights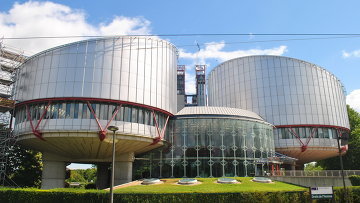 17:24 24/07/2014
MOSCOW, July 24 (RAPSI, Oleg Panfilov) – The European Court of Human Rights (ECHR) has ruled that the extradition of Latvian national Deniss Calovskis, who is suspected of involvement in the Gozi virus scam alongside Russian national Nikita Kuzmin, to the US would not violate his rights, the court said in a statement Thursday.
The Strasbourg court ruled against Calovskis' appeal against a Latvian government decision of August 6, 2013 to extradite the programmer to the United States to stand trial for his alleged role in a global cyber theft ring. Latvian courts, including the Constitutional Court, upheld the government's decision. Calovskis' attorneys appealed to the ECHR, arguing that he faced the prospect of an unfair trial and unreasonably harsh penalties in the US.
US investigators believe that the cyber theft ring broke into a million computers worldwide, 40,000 of which were said to be in the US, including 190 at the US space agency NASA.
At the same time, the European court found Calovskis' detention in a cage during his trial in Latvia to be a violation of Article 3 of the European Convention on Human Rights (prohibition of torture).
Calovskis, 27, who resides in Riga, allegedly worked on the Gozi virus with Russian national Nikita Kuzmin and Romanian national Mihai Ionut Paunescu.
US law enforcement officers arrested Kuzmin during a visit to California in 2010 and persuaded him to cooperate. He helped prosecutors nab the other two men who were arrested in 2012 in their home countries.
Nikita Kuzmin and Romanian Mihai Ionut Paunescu are already in US custody.