Rosneft president Igor Sechin wins defamation row with Forbes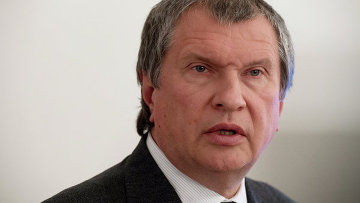 17:02 01/08/2014
MOSCOW, August 1 (RAPSI) - The Savyolovsky District Court of Moscow has ruled in favor of Rosneft President Igor Sechin's defamation of character lawsuit against Forbes' Russian editorial office and has ruled that the magazine must retract the statement that Sechin is the highest-paid top manager in Russia, a RAPSI correspondent reports from the courtroom.
The court found that a statement in a Forbes article about Igor Sechin was inaccurate and discredited the honor, dignity and business reputation of the claimant. The magazine was thus ordered to publish a retraction in the magazine and to delete the article in question from its website.
Komsomolskaya Pravda, a co-defendant in the lawsuit, was also ordered to publish a retraction.
During the hearing, the court questioned an expert on the possible influence a business leader's statement could have on stock market prices. He explained how Sechin's statements could impact stock prices and also how the statement published in Forbes was perceived by the public.
The expert continued by offering evidence that "Sechin's words did not have any verbal influence on Rosneft's falling stock prices as was claimed in the Forbes article."
Forbes magazine was sued over a statement that claimed that Sechin earned $50 million in 2012 and was the highest paid manager in Russia.