Canon wins over $83,000 in parallel import case against Russian company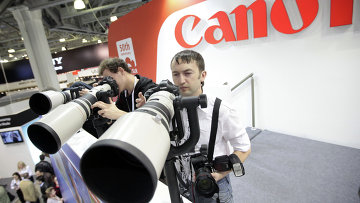 11:32 19/08/2014
MOSCOW, August 19 (RAPSI) - The Moscow Commercial Court has granted a claim filed by Canon against Velfoto, distributor of photography equipment, RAPSI learnt in the court.
Velfoto was ordered to pay 3 million rubles (over $83,000) in damages for unauthorized sale of Canon cameras in Russia.
Moreover, Velfoto was ordered to stop infringement of the plaintiff's exclusive right to its trademark in any form. The court also ruled that 94 Canon cameras in the distributor's possession should be to confiscated and destroyed.
Cameras in question were found at Velfoto's storage room and seized by customs officials upon the order of the court which granted a motion to secure evidence in the case.