Moscow Region illegal gambling probe extended until November 28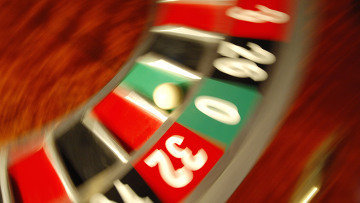 14:42 29/08/2014
MOSCOW, August 29 (RAPSI, Olga Siverkina) – Investigators have extended until November 28 a probe into an illegal gambling ring in the Moscow region which was allegedly covered up by senior police officers, Alexander Asnis, attorney for former prosecutor Alexander Ignatenko, implicated in the case, told RAPSI on Friday.
High-ranking officials from prosecutor's offices and the Interior Ministry were involved in the gambling scheme, which generated a monthly revenue of up to $10 million, according to investigators. Illegal casinos allegedly operated in 15 towns across the Moscow Region and were run by businessman Ivan Nazarov.
Former Moscow region prosecutors Ignatenko and Eduard Kaplun implicated in the illegal gambling ring were put on the federal wanted list in May 2011.
In January 2012, Ignatenko was detained at the Zakopane ski resort in Poland and later extradited to Russia.
His pre-trial detention expired on July 1, 2013, and he was released from custody.
Casinos were outlawed in Russia on July 1, 2009, when a federal law was passed banning gambling in the country except in four special zones located in different regions.
Since the law came into force, thousands of illegal gambling ventures have been closed down by the law enforcement agencies.
The Moscow Region gambling ring turned out to be one of the biggest of its kind.