Volgograd court keeps McDonald's restaurant closed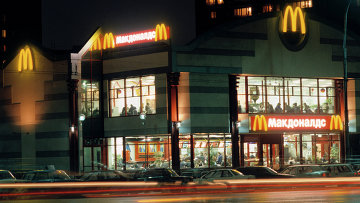 14:42 19/09/2014
MOSCOW, September 19 (RAPSI) – A court in the southern city of Volgograd has ruled that a McDonald's restaurant which was temporarily closed over sanitary violations can't reopen, RIA Novosti reported on Friday.
The court ruled that the restaurant had not fixed violations that were revealed by Russia's consumer rights agency Rospotrebnadzor.
On September 9, the court ruled that the McDonald's restaurant should be closed for 60 days following an inspection by Rospotrebnadzor. Several days later, the restaurant filed a petition against its closure.
In August, Rospotrebnadzor inspected over 100 McDonald's restaurants in Russia. Operations were suspended at about a dozen restaurants.
McDonald's, the world's largest chain of hamburger fast food restaurants, has over 430 restaurants in 75 Russian regions. Deputy Prime Minister Olga Golodets said that Rospotrebnadzor did not plan to inspect all McDonald's restaurants operating in Russia.