Gang members charged with laundering $910 million to remain in detention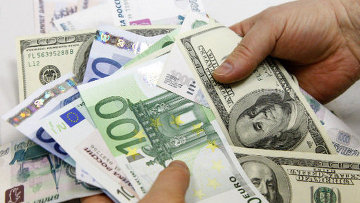 10:16 03/10/2014
MOSCOW, October 3 (RAPSI, Olga Siverkina) – The Moscow City Court has extended the detention of two criminal group members charged with laundering about 36 billion rubles ($910 million), RAPSI learnt in the court on Friday.
The alleged gang leader Sergei Magin and his accomplice Vadim Rybalchenko will remain in detention until January 5.
The group has been operating for over five years in the Moscow Region and other Russian regions. According to the ministry's department of economic crime and corruption, the group involved over 400 people.
The investigators discovered that the group used several commercial banks under its control and over 100 Russian and foreign firms in their scheme.
The criminals transferred the clients' money to shell companies' accounts with its tame banks for cashing and subsequent transfer to accounts with Baltic and Cyprus banks. They legalized the money by buying property and charged a 2% commission for their services.
According to tentative estimates, their income from these illegal activities exceeded 575 million rubles ($14.5 million).
Magin has been charged with illegal banking activity and organizing a criminal group. Six alleged accomplices have been also taken in custody.