Kamov Design Bureau fails to revive $2.5 mln suit against Defense Ministry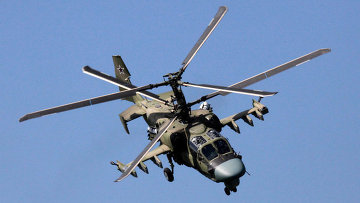 14:10 03/10/2014
MOSCOW, October 3 (RAPSI) - The Ninth Commercial Court of Appeals has upheld the ruling dismissing a claim filed by Kamov Design Bureau (Kamov), part of Russian Helicopters, seeking to recover 101 million rubles ($2.5 mln) in debt from the Defense Ministry, RAPSI learnt in the court on Friday.
The company's claim was dismissed in June. During a court hearing, an attorney for Kamov said that the debt is to be recovered for aircraft research and development. The Defense Ministry responded that the statute of limitations had expired.
By dismissing the claim, the court stated that the claimant failed to prove that it had completed the work for the defendant in December 2010. Even though the claimant became aware of the ministry's breach of obligation in December 2010, the company did not file a claim with the Moscow Commercial Court until February 14, 2014, after the statute of limitations had expired.
Kamov is part of Russian Helicopters, a leading Russian designer and manufacturer of helicopters, which enters Russian state defense industry holding Oboronprom. Russian Technologies Corporation (Rostec) holds a 58.32% stake in Oboronprom.