Ex-head of major Russian lottery charged with gambling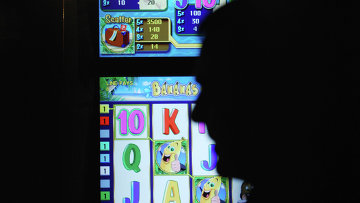 13:18 06/10/2014
MOSCOW, October 6 (RAPSI) – Police in Rostov-on-Don in southern Russia have charged an ex-director of Bingo Boom, a chain of companies that offer lottery and betting services, with organizing illegal gambling, the Russian Investigative Committee announced on Monday.
Bingo Boom had a license to hold national jackpot lotteries from June 8, 2011 to June 8, 2016. However, company head Igor Talagayev not only held lotteries but also allegedly organized gambling from the fall of 2011 to February 2013 within prohibited areas. The company's illegal revenue exceeded 500 million rubles ($12.6 million).
Officials believe that participation in Bingo Boom lotteries could result in gambling addiction or compulsive gambling.
The Investigative Committee said that Bingo Boom outlets are operating in over 130 Russian cities and its declared income in 2012 exceeded 6 billion rubles ($151 million).
Gambling was prohibited in Russia on July 1, 2009 with the exception of special gambling zones near Vladivostok on the Pacific Coast, in the Altai territory in southwest Siberia, near Kaliningrad on the Baltic Sea, on the Azov and Black Sea coasts in the Caucasus, and in Crimea.