Court hearings over access to Sakhalin-II to resume October 20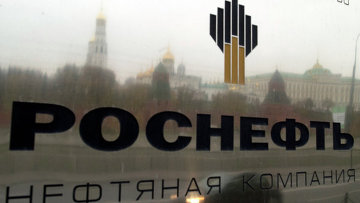 11:01 13/10/2014
MOSCOW, October 13 (RAPSI) – The commercial court of the Sakhalin Region adjourned the preliminary hearing of a case brought by Rosneft against Sakhalin Energy Investment Company Ltd., an operator of the Sakhalin-II pipeline, until October 20, RIA Novosti reports on Monday.
The court did not specify the reason for the delay.
Rosneft filed a lawsuit against Sakhalin Energy in July after it had been denied access to the pipeline.
Currently, there is only one liquefied natural gas refinery operating in the Sakhalin Region, and Gazprom, being the majority shareholder in Sakhalin Energy, is looking to expand it.
Rosneft, which is developing liquefied natural gas (LNG) project jointly with ExxonMobil, requested access to the Sakhalin-II pipeline for cost reduction. The company plan to transport up to 8 billion cubic meters of gas annually via the pipeline.
After it was denied access to the pipeline, Rosneft also filed a complaint with the Federal Antimonopoly Service (FAS).
Chief of the FAS Igor Artemyev said in September that the probe could be accelerated with the assistance of Gazprom.
The antimonopoly watchdog asked Gazprom to provide by October 24 the economic and technical reasons for denying Rosneft access to the Sakhalin-II pipeline.
Sakhalin Energy is to provide information on the development of the Piltun-Astokhskoye oil field and the Lunskoye gas field while Rosneft should file data on its LNG project.