Death of Total CEO: drunken driving or traffic controller's mistake?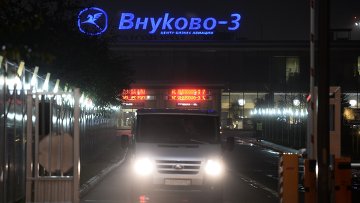 10:47 21/10/2014
MOSCOW, October 21 (RAPSI) – Air traffic control error or a mistake made by a drunken snowplow driver may have led to a deadly plane crash that killed CEO of the French oil company Total Christophe de Margerie at Moscow's Vnukovo airport, Russia's Investigative Committee statement released on Tuesday reads.
The Falcon business jet attempted to take off when it collided with the snowplow. Christophe de Margerie and three crew members died in the crash which occured on Monday shortly before midnight local time, or 8 p.m. GMT, Russia's emergencies ministry said.
Visibility was 350 meters at the time of the accident, according to the airport administration.
There are four versions of the accident, including air traffic control error, a mistake made by a drunken snowplow driver, bad weather conditions, and pilot error, Investigative Committee spokesman Vladimir Markin told journalists. He added that the first two versions are on top.
Investigation into the plane crash was launched under an article of the Criminal Code on the violation of safety rules during the movement of aircraft that resulted in the death of more than two persons. Those found guilty face up to seven years in prison.
Total is one of the world's leading oil and gas companies, operating in more than 50 countries. De Margerie, 63, had been its CEO since 2007.