Siberian court acquits doctor in prescription dealing case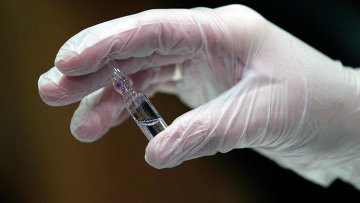 13:18 21/10/2014
MOSCOW, October 21 (RAPSI) - The Oktyabrsky District Court of Krasnoyarsk found Doctor Alevtina Khorinyak not guilty of selling a strong opiate medicinal drug out of jurisdiction, attorney Vyacheslav Bogdanov told RAPSI on Tuesday.
Khorinyak prescribed Tramadol, an opioid analgesic, to a patient who could not walk or provide for himself and who was eligible for a no-cost prescription benefit. His primary physician had issued a prescription for a 15-day supply of the analgesic and then, 45 days later, prescribed the drug again.
During the time between the two above prescriptions, the patient approached an acquaintance, Alevtina Khorinyak, a doctor who worked at a Krasnoyarsk outpatient clinic. She issued the patient another prescription for the same drug, the attorney said.
The case was opened, according to the lawyer, after it was discovered that the patient had not been included on the clinic's patient list. However, Bogdanov claims that this has no legal significance.
"When doctors prescribe random medications to patients without cause, it is a criminal act. Here, Tramadol had been prescribed to the patient previously, and he had been taking it regularly. Khorinyak only continued the patient's treatment," the lawyer told a RAPSI correspondent.