Leader of infamous Russian 90's murder syndicate gets life in prison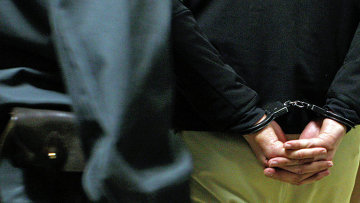 16:02 23/10/2014
MOSCOW, October 23 (RAPSI) – The leader and a member of the infamous Orekhovo organized crime group, which spreed throughout Moscow and the Moscow Region in the 1990s, were sentenced to life and 24 years, the court told RIA Novosti on Thursday.
The group's leader, Dmitry Belkin, was sentenced to life imprisonment. The investigation showed that in 1995-1998, he committed more than 20 murders in Moscow. Another member of the gang, Oleg Pronin, was sentenced to 24 years in prison and was ordered to pay a 2 million ruble fine in favor of the complainants.
"Belkin was sentenced to life imprisonment and Pronin to 24 years," said official representative of the Russian Investigative Committee Vladimir Markin.
The investigators believe that the Orekhovo gang carried out no less than 50 murders and murder attempts in Moscow city, in Moscow and Vladimir regions, Greece and Ukraine. The most notorious hits include the murder of the head of Foundation for Social Support to Athletes, Otari Kvantrishvili, in 1994; the murder in Greece of infamous hitman Alexander Solonik and his friend Svetlana Kotova; and the murder of major crimes police investigator Yury Kerez in 1998.
Belkin had been on the international wanted list since 1998 and was hiding abroad. He was detained in 2011 in Spain by local police and then extradited to Russia.
Earlier this September, star attorney Tatyana Akimtseva, who represented the interests of victims in the Orekhovo ring trial,was shot and killed near her home. In aftermath of her murder, Russian lawyers proposed an amendment to the Criminal Code, to up the liability for endangering attorneys in the line of duty.