Ex-lawyer sentenced in Moscow to 2.5 years for embezzling $700,000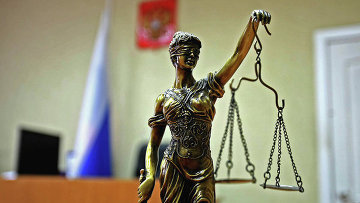 13:31 29/10/2014
MOSCOW, October 29 (RAPSI) – Moscow's Preobrazhensky District Court has sentenced former lawyer Zviad Khinikadze to 2.5 years in a penal colony for embezzling $700,000 from now-defunct Sovincom Bank, TASS reported on Wednesday.
The case was heard in a simplified procedure because Khinikadze pleaded guilty, under which the defendant cannot be given more than two-thirds of the maximum sentence in the given case. The prosecutor asked for a four-year sentence for the former lawyer.
According to investigators, in the fall of 2013 Khinikadze told the bank's board chairman that he would settle the problems of the bank's top managers, who were facing criminal charges, for $700,000 (22 million rubles at the time). He also said he would ensure that no investigation or other procedural action would be taken that could lead to the revocation of the bank's license.
Khinikadze allegedly said he needed the money to bribe police officials. However, investigators claim that he did not intend to do anything of the sort, and planned only to embezzle the money.
Khinikadze was charged with fraud and grand larceny. He also lost his license and can no longer work as a lawyer. On March 26, 2014, the Russian Central Bank revoked Sovincom's banking license.