Dutch authorities rule to extradite alleged Russian hacker to US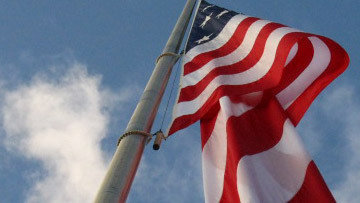 16:10 05/11/2014
MOSCOW, November 5 (RAPSI) – The Dutch authorities have approved the extradition to the United States of Vladimir Drinkman, a suspected Russian hacker accused of participating in a ring that penetrated computer networks of more than a dozen corporations and stole at least 160 million credit and debit card numbers, RIA Novosti reported on Wednesday, citing Justice and Security Ministry spokesman Job van de Sande.
The spokesman said that although they had also received an extradition request from Russia, they chose to extradite him to the US because it filed an official request 14 months earlier than Russia. Justice Minister Ivo Opstelten also took into account Russia's policy against the extradition of its citizens, which would preclude a US prosecutor from filing a lawsuit against Drinkman, aged 34, in the United States.
According to the prosecution, Russians Vladimir Drinkman, Alexander Kalinin, Roman Kotov and Dmitriy Smilianets and Ukrainian Mikhail Rytikov together stole and resold credit and debit cards for a period of seven years, causing more than $300 million in losses. Their actions have been described as "the largest hacking scheme ever prosecuted in the United States."
Drinkman and Smilianets were arrested in June 2012 at the US request while traveling in the Netherlands. In September 2012, Smilianets, 29, was handed over to the United States, where he pleaded not guilty. He continues to be held without bail. If convicted, he faces decades in prison.
In mid-April, the Court of Rotterdam ruled to extradite Drinkman but left it to the Ministry of Justice to decide where the Russian citizen would be extradited.
Drinkman, who opposes his extradition to the US, can appeal through a process known as preliminary relief proceedings.