Panasonic challenges Russian ruling over copyright fees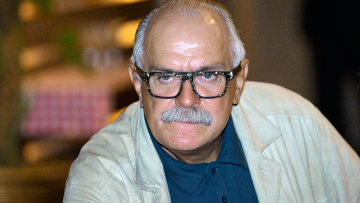 13:21 06/11/2014
MOSCOW, November 6 (RAPSI) – Panasonic Rus has filed an appeal against the ruling which obligated the company to reimburse the Russian Union of Right-holders, headed by the Oscar-winning film director Nikita Mikhalkov, with copyright fees, RAPSI reports from the Moscow Commercial Court on Thursday.
The Moscow Commercial Court has dismissed a lawsuit filed by Panasonic against the order issued by the Culture Ministry, which told the company to pay the fees in the first place.
An attorney for Panasonic said at a pretrial hearing that the company had been inspected for compliance with the copyright law. The inspection revealed that Panasonic imported consumer electronics into Russia which fell under remuneration policy of the union, without paying the according fees. The attorney added that Panasonic failed to conclude an agreement on the union's behalf.
Panasonic notified the Culture Ministry that it was negotiating an agreement with the union, but the ministry ordered the company to fix the violation and pay the undisclosed sum in fees.
Panasonic believes that the Culture Ministry has exceeded its authority in violation of law.
The Russian Union of Right-holders (RUR) was authorized in September 2010 to collect and distribute remuneration for the authors, performers and phonogram producers and audiovisual products for free reproduction of phonograms and audiovisual products for private purposes within the territory of the Russian Federation.