Court confirms 12 months community service sentence for Russian socialite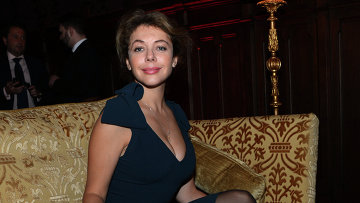 16:20 07/11/2014
MOSCOW, November 7 (RAPSI) – Tverskoy District of Moscow on Friday confirmed community service sentence for socialite and popular Russian journalist Bozhena Rynska issued for assault, RAPSI reports from the court.
According to the case materials, on September 11 last year, NTV correspondents were trying to get an interview from Rynska by her home on Lesnaya Street in downtown Moscow. She refused to be interviewed and, for no particular reason, assaulted one of the correspondents. She also broke a Sony camera and a Canon camera lens worth over 550,000 rubles ($13,900).
In September, Rynska was sentenced by a magistrate court to 12 months of community service.
The prosecution stated that the sentence was justified, and Rynska's actions were "indulgent and whimsical", as opposed to her self-defense claim.
The victims' attorney added that the sentence issued for the charges was already minimal, and there was no reason to mitigate it.
The Prosecutor General's Office reports that, aside from 12 months of community service and a deduction of 10% of Rynska's income to the state revenue, the court upheld the civil cases by the NTV employees for a total of 550,000 rubles ($13,900) and by the driver for 120,000 rubles ($3,036).