Russian Supreme Court refuses to vindicate Hans Piekenbrock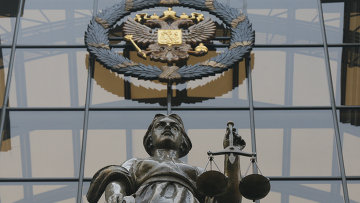 11:21 11/11/2014
MOSCOW, November 11 (RAPSI) – Russia's Supreme Court has dismissed an application seeking vindication for Hans Piekenbrock, deputy head of Nazi Germany's military intelligence, who was sentenced in 1952 to 25 years in prison, the court told RAPSI.
Under Russian law, applications for the exoneration of individuals sentenced by a military tribunal need to be filed by relatives or other concerned persons with the Main Military Prosecutor's Office, which will recommend a decision for the court that will hear the case.
In the case of Hans Piekenbrock, the Main Military Prosecutor's Office recommended that the court reject the exoneration application.
According to available data, Piekenbrock was appointed head of Abwehr's Division I intelligence department on October 1, 1936. Later he combined that position with the post of deputy of Abwehr's head, Admiral Wilhelm Canaris. Lieutenant General Piekenbrock oversaw Abwehr's intelligence gathering operations before and after Germany attacked the Soviet Union in 1941, until his demotion in 1943 for providing false intelligence.
Piekenbrock then commanded an infantry division and was taken prisoner by Soviet troops in Czechoslovakia. He was a prosecution witness at the war crime trials in Nuremberg.
After having been sentenced by the Military Board of the Soviet Supreme Court, Piekenbrock was handed over in 1955 to West Germany and released later that year.