Russians have right to know circumstances of death of relatives, court rules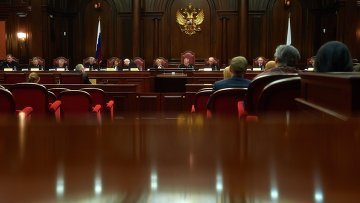 14:40 11/11/2014
ST. PETERSBURG, November 11 (RAPSI, Kirill Chulkov) - Russia's Constitutional Court has confirmed the right of an individual to know the circumstances of death of a close relative even in a case involving classified information, reads a ruling of the court published on Tuesday.
A complaint was lodged with the court by Oleg Laptev whose brother Sergei (then a police officer) was placed in a temporary detention facility on January 4, 2011, and found dead two days later.
The Investigative Committee launched an investigation into the death, but refused to open a criminal case nine times. Access to the case materials was limited, and later they were classified.
Oleg Laptev claimed that certain articles of the federal Law on State Secrets violate his constitutional rights as he was denied access to the classified materials on his brother's death.
The Constitutional Court ruled that the articles in question must be seen as excluding "the very premise" for the restriction of an individual's rights whose legitimate interests may be affected.
This legal approach, the court ruled, must be applied not only to the victim in a given case but also to his or her close relatives.