US court sentences Armenian Power leader to 32 years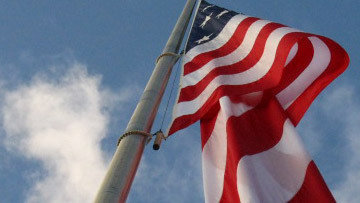 13:13 13/11/2014
MOSCOW, November 13 (RAPSI) - A court in California sentenced Mher Darbinyan, one of the leaders of the gang American Power, to 32 years in prison for conspiracy including extortion, bank fraud and bank card skimming schemes, the US Department of Justice states in a Thursday press release.
Last April, the jury found Darbinyan aka "Capone," 39, guilty of 57 counts. According to the press release, Darbinyan's middlemen operated a sophisticated fraud scheme. They deposited and cashed hundreds of thousands of dollars in fraudulent checks drawn on the accounts of bank customers and jewelry businesses. The gang's activity also affected several thousand ATM users at 99 Cent Only Stores in Southern California where skimmers were installed to steal bank card numbers and PINs. The jury also found Derbinyan guilty of extortion and illegal possession of a weapon.
US authorities report that American Power formed in Los Angeles in the 1980s and had about 250 members, as well as associates. As a result of an operation in February 2011, law enforcement agencies arrested 90 people, 87 of which were convicted of various charges, including robberies, murders, kidnappings, extortion, fraud, drug smuggling and illegal weapons trading. Two of the three remaining defendants are fugitives while the charges were dismissed against the third, the US Department of Justice reports.
The evidence presented in court shows that the gang leaders, among others, collaborated with Russian and Armenian mafia bosses as well as members of the Mexican Mafia in the US in their criminal activity in Los Angeles and other areas.