Pretrial investigation of January 1991 clashes ends in Lithuania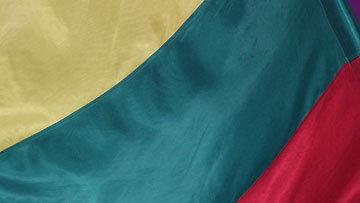 17:17 13/11/2014
VILNIUS, November 13 (RAPSI) – The Lithuanian Prosecutor General's Office has completed the pretrial investigation of the January 13, 1991 clashes at the TV center in Vilnius, where 14 people died and over 600 were wounded, RIA Novosti reported on Thursday, citing the press service of the prosecutor's office.
Investigators have collected sufficient information about the 69 citizens of Russia, Ukraine and Belarus involved in the case, the statement says.
Amendments to the Lithuanian Criminal Code, which became effective in 2011, allow completing pretrial investigation of crimes against humanity and war crimes, to which the statute of limitations is not applied in Lithuania, without the involvement of the suspects.
Lithuania's Prosecutor General's Office declared 79 citizens of Russia, Belarus and Ukraine suspects in a criminal case opened in the aftermath of the January 1991 clashes. They are suspected of battery, murder, endangering other's wellbeing, as well as unlawful military actions against civilians.
According to the press service, a separate pretrial investigation is underway with regard to the other 10 individuals who are suspected of having committed crimes during that time.
Since the majority of the suspects are hiding outside Lithuania, the republic's authorities have applied for and received European arrest warrants for them and placed them on the international wanted list.
The suspects, their defense teams, the victims, civilian plaintiffs and their representatives will be able to study the pretrial investigation materials until May 12, 2015. After that, the more than 700-volume case will be sent to court.
Lithuania declared independence from the Soviet Union on March 11, 1990. But Moscow denounced the move as illegal and put an economic blockade on the country between April and late June 1990.
In January 1991, Soviet military forces entered the republic after a series of unauthorized protests swept across Lithuania. On the night of January 13, Soviet armored vehicles and tanks rolled into the center of Vilnius. Soviet troops clashed with civilians at a local TV tower, leaving 14 dead and over 600 injured.
Security personnel later claimed that the clashes were a result of a provocation, and that the victims were killed by sharpshooters.