Ruling in Rosneft CEO Sechin's defamation suit against Vedomosti upheld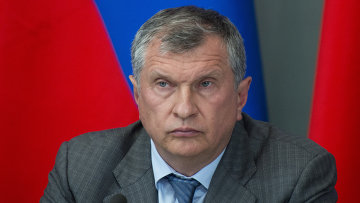 12:52 14/11/2014
MOSCOW, November 14 (RAPSI) – The Moscow City Court on Friday upheld a previous court decision to grant a defamation lawsuit filed by Rosneft Chief Executive Officer Igor Sechin against Russia's leading business newspaper Vedomosti, RAPSI reports from the courtroom on Friday.
The lawsuit was filed after Vedomosti published an editorial by its deputy editor Kirill Kharatyan about Rosneft CEO's influence on Russian economy and state officials.
Sechin demanded to refute the information published by the newspaper. However, he claimed no financial compensation.
According to the attorneys for Vedomosti, the controversial editorial is the author's opinion based on well-known facts. Sechin was not accused of law violation, the defense said.
In turn, Sechin's attorney Denis Rogov insisted that the publication contained false information that Rosneft CEO had violated law. According to Rogov, these statements discredited his client.
The court ordered Vedomosti retract the statements about Sechin implied in the disputed editorial.
Earlier, Sechin sued Forbes Russia and Komsomolskaya Pravda daily for calling him the best-paid top manager in Russia. His 2013 salary was estimated at $50 million. On August 1, Moscow's Savyolovsky District Court granted the suit and ordered both newspapers retract the statements.
Moreover, Rosneft considers suing Kommersant business daily over the alleged counter-sanctions package proposed by the company.
Kommersant newspaper reported in late October that Rosneft had proposed a package of retaliatory measures to Western sanctions which allegedly included a ban on the repayment of oil and gas companies' loans to European and US banks without the approval of the Bank of Russia; the possible seizure of property belonging to the United States, the EU and their citizens in Russia as an interim measure to ensure the fulfilment of contracts; a moratorium on the retrieval of the oil and gas equipment delivered to Russia, the use of which is prohibited in Russian projects by sanctions.
Rosneft denied the allegations and claimed damage to its business reputation. The publication is deemed to be a deliberate attempt to provoke another batch of sanctions against Russian business, the company stated.