Russian accused of plotting to kill Putin released by Ukrainian court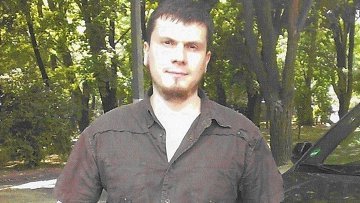 15:05 18/11/2014
KIEV, November 18 (RAPSI) – A court in Ukraine has released Adam Osmayev, earlier suspected of having plotted to assassinate Russian President Vladimir Putin, RIA Novosti reported Tuesday citing Osmayev's attorney Olga Chertok.
Osmayev was found guilty of illegal manufacture of explosives, unintentional damage to property, and entering Ukraine with forged documents.
However, the court considered that the defendant had served sufficient sentence for the committed crimes and released him in the courtroom.
Osmayev served around 33.5 months in jail.
In late October, Ukrainian authorities dropped the major charges brought against Osmayev. According to Chertok, the charges were dropped following numerous petitions she filed asking to reopen the investigation into the case because Osmayev's alleged participation in a terrorist organization or plotting to assassinate a government official had not been proved.
In February 2012, Russian and Ukrainian security services reported that the suspects in a plot to assassinate Vladimir Putin, who were earlier placed on the international wanted list, had been arrested in the city of Odessa.
The criminal group consisting of Chechen-born Adam Osmayev and Ruslan Madayev and Kazakh-born Ilya Pyanzin were identified in January 2012 after a bomb accidentally detonated in their apartment, killing Madayev.
Pyanzin confessed to Ukrainian security officers that his accomplices were preparing a bomb to assassinate then Prime Minister Vladimir Putin and Chechen leader Ramzan Kadyrov. They allegedly planned to detonate it close to Putin's motorcade as it drove through Moscow.
Pyanzin was extradited to Russia in 2012. In September 2013, the Moscow City Court found him guilty of plotting to assassinate Putin and sentenced to 10 years in prison.
On August 28, Ukraine's Prosecutor General's Office revoked its earlier decision to extradite Osmayev because of a complaint he filed with the European Court of Human Rights.