Russians with minor convictions can become legal guardians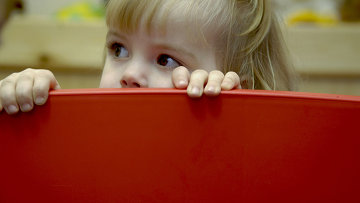 12:35 19/11/2014
ST. PETERSBURG, November 19 (RAPSI) - The Russian Constitutional Court has okayed individuals with less serious convictions to be considered for legal guardianship in court, according to a court statement published on its website on Wednesday.
The Constitutional Court reviewed an appeal from Andrei Lisichkin, a resident of the Murmansk Region, who, after a divorce, was raising his daughter alone, and later his granddaughter. In 2011, his daughter was deprived of her parental rights, but Lisichkin could not win custody of his granddaughter because of a 1996 conviction for spousal abuse. The current Criminal Code classifies this crime as a minor offense.
Lisichkin filed a suit against the law that bans applicants with certain types of convictions from becoming legal guardians. He argued that the law violates the rights of those whose conviction was expunged from the record and does not take into account the potential guardian's current competency or the child's interests.
On January 31, 2014, in a similar case, the Constitutional Court ruled that custody cases must be considered on a case by case basis when involving individuals with minor criminal records, that is, excluding grave crime and sex crime convictions. In its ruling of May 31, 2014, the Constitutional Court found that this approach could be applied to the article in the Family Code disputed by the current appellant.
Therefore, Lisichkin can reapply for guardianship and, if rejected, take his case to court.