American woman to serve 21 months in jail for threats to Obama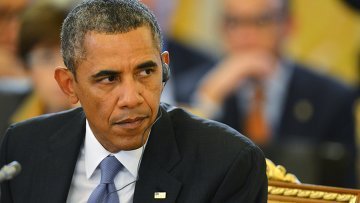 14:02 19/11/2014
MOSCOW, November 19 (RAPSI) - A US court has sentenced a woman who threatened to kill President Barack Obama to 21 months in prison, the Associated Press reports on Wednesday.
Denise O'Neal, 56, from Houston, Texas, admitted in a federal court hearing that in November 2013 she sent a letter signed by "Teddy Bear Paradise" containing threats to the US president. Later, the woman told security agents that she had intended to hire a killer if she had failed to kill Obama herself.
AP reports that last August O'Neal pled guilty.
Earlier this month, a resident of Maryland was tried for threats to President Obama and his wife, Michelle. According to the case materials, Christopher Perkins O'Brien, 42, of Annapolis, sent a message to the White House threatening bodily harm to the US President and his entire family. The message included insults towards Obama for his policy regarding ISIS and the Ebola epidemic.