Russian restaurateur from Brighton Beach asks for five-year sentence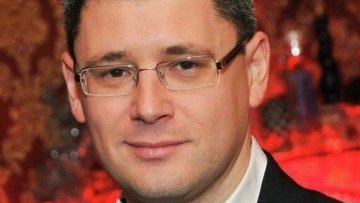 15:20 19/11/2014
MOSCOW, November 19 (RAPSI, Vladimir Yaduta) – Michael Levitis, the owner of New York's most famous Russian restaurant Rasputin, who pleaded guilty to fraud charges in debt relief scam, has asked for a five-year sentence, according to the memorandum filed by his lawyers with the US District Court for the Southern District of New York and obtained by RAPSI.
In a 93-page sentencing memo, lawyers for Levitis refer to his "devotion to his family and his long involvement with charitable service" in arguing that his sentence should be only five years in prison.
"We respectfully submit that 60 months of incarceration is a substantial term, and, when followed by three years supervised release that includes a year in a halfway house and another year of home confinement, would provide punishment that is "sufficient but not greater than necessary" to promote the objectives of sentencing," the document reads.
Levitis was charged last year with fraud alongside Mission Settlement Agency, a debt reduction company. Three employees of the agency are suspected of having set up a fraud scheme which swindled more than 1,200 people out of millions of dollars, according to US Attorney for the Southern District Preet Bharara.
According to the prosecutors, the agency took fees from clients for debt settlement services it never actually rendered. It also acted as the middle man, collecting payments from clients which were supposed to be passed on to their creditors.
According to the indictment, to achieve his plans, Levitis also claimed an affiliation with the federal government.
Levitis pleaded guilty to conspiracy charges of mail and wire fraud last April. His mother, Eva Levitis, who took the position of the president of Mission Settlement Agency, entered a guilty plea on behalf of the company. She was not criminally charged.
The lawyers for Levitis claim that "Mr. Levitis should be punished for his criminal conduct alone, and not for the noncriminal failings of a debt reduction model".
"Mr. Levitis, a suspended lawyer with a prior conviction for making false statements, is an easily demonized defendant who can be made to bear the blame for all of the failings of the debt settlement industry – irrespective of whether those failings are criminal or noncriminal," the memorandum reads.