Russian Justice Ministry slams ECHR for violation of notification procedure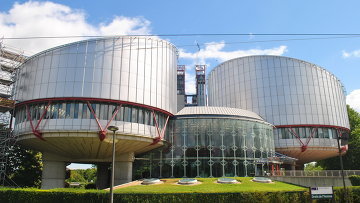 14:56 20/11/2014
MOSCOW, November 20 (RAPSI) – The European Court of Human Rights (ECHR) failed to notify Russian authorieis about hearings in the case lodged by Russian national Marina Senchishak against Finland and deprived them of the opportunity to intervene in violation of the European Convention on human rights, says the statement posted on the Justice Ministry's website on Thursday.
Similar incidents happened before, and the ECHR was duly notified, according to the statement.
On Tuesday, ECHR issued a ruling in application of Senchishak, 72, partially paralyzed Russian national who was declined a residence permit and ordered to deport by the Finnish authorities.
According to the case records, Senchishak arrived in Finland in December 2008 on a tourist visa to stay with her daughter who has been living in Finland since 1988 and has become a Finnish citizen.
Senchishak applied for a residence permit on the basis of family ties. She alleged before both the immigration authorities and administrative courts that, paralysed on her right side since 2006 after having suffered a stroke, it was impossible for her to obtain adequate medical care in Russia and that she was therefore dependent on her daughter in Finland, her husband having died in 2007 and her other daughter having been missing – presumed dead – since 2003.
The immigration authorities refused Senchishak a residence permit and ordered her removal to Russia.
Senchishak alleged that her removal would be in violation of Article 3 (prohibition of inhuman or degrading treatment) and Article 8 (right to respect for private and family life) of the European Convention because she did not have access to medical care in Russia, it being impossible for her to obtain a place in a nursing home there, and because she would be separated from her daughter.
ECHR has ruled that the appeal to Article 8 was unsubstantiated, and ruled that the Russian national's rights will not be violated by deportation.