Russian court declares Hitler's political testament extremist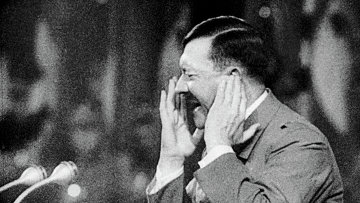 11:28 26/11/2014
MOSCOW, November 26 (RAPSI) – A district court in Ufa, the capital of the Russian republic of Bashkortostan, has has declared Adolf Hitler's political testament to be extremist, TASS reported on Wednesday, citing Guzel Masagutova, a spokeswoman for the prosecutor of the republic.
Hitler is believed to have written the testament shortly before his death in 1945.
The prosecutor's office reviewed the implementation of the law on extremist and established that the text deemed to promote racial hatred and violence was available on the internet, according to Masagutova.
The text will be added to the federal list of extremist materials and prohibited from distribution when the court's ruling becomes final, Masagutova said.