Russia has to accept ECHR judgment in Yukos case - official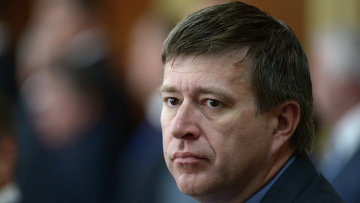 13:32 17/12/2014
MOSCOW, December 17 (RAPSI) – Russia has to accept the judgment of the European Court of Human Rights (ECHR) ordering it to pay about 1.9 billion euros in damages to Yukos shareholders, Justice Minister Alexander Konovalov told journalists on Wednesday.
"The judges passed a decision. We have to take it into consideration. We believe that it is ungrounded, but there is nothing we can do," Konovalov said.
At the same time he pointed out that the decisions of the ECHR are not binding.
"It depends on the goodwill of a Council of Europe member state," Konovalov said, adding that the implementation of the judgments of the ECHR are examined by the Committee of Ministers of the Council of Europe.
The ECHR handed down the judgment on July 31. Russia filed a request for referral of the case to the Grand Chamber which was turned down on Tuesday.
After the ECHR announced that the judgment had become final, Russia's Justice Ministry made a statement saying that it would act taking into account "the necessity to protect Russia's sovereign interests" based on Russian law.
In the meantime, Valery Zorkin, the chairman of Russia's Constitutional Court, said earlier that Russia was not obliged to ensure implementation of ECHR judgments in case they contradict Russia's constitution.
Zorkin told journalists on Wednesday commenting on the ECHR ruling in the Yukos case that it may be submitted for consideration to the Constitutional Court.
Russian courts were granted the right to bring complaints over implementation of the ECHR judgments to the Constitutional Court in the aftermath of the Markin case, according to Zorkin.
Markin, a divorced father of three children, turned to the ECHR after Russian military court denied him a parental leave. The ECHR held in October 2010 that Markin's rights had been violated. The ruling became final in March 2012.