Ukrainian pilot Savchenko to remain in Russian detention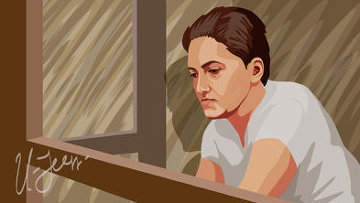 13:49 22/12/2014
MOSCOW, December 22 (RAPSI) – The Moscow City Court on Monday upheld a lower court's decision to extend the detention of Ukrainian pilot Nadezhda Savchenko, who has been charged with complicity in the murder of Russian journalists, RAPSI reports from the courtroom.
The court thus dismissed an appeal filed by Savchenko's defense team. She will remain in detention until February 15.
The appeal was earlier withdrawn because the Basmanny District Court which ruled to extend the detention of Savchenko did not translate some documents into Ukrainian.
Savchenko, 33, is a Ukrainian pilot who called in artillery fire via radio. She was seized by the separatists in June but, according to the independence supporters in the Luhansk area, managed to escape. Later she was detained in Russia, which she allegedly entered as a refugee, and was charged with complicity in the murder of Russian journalists during the shelling of the self-defense forces in the contested Ukrainian region of Lugansk.
Vesti correspondent Igor Kornelyuk and sound engineer Anton Voloshin were killed on June 17 in a mortar attack in the vicinity of Metallist and Mirny, small towns near Lugansk in eastern Ukraine. Both journalists were buried in Moscow.
Savchenko denies the allegations and insists she has no relation to the death of the journalists. The court extended the investigation of Savchenko's case and her arrest until February 13, 2015. On December 22, the Moscow City Court will consider the appeal against the extension of her detention.
In late November, Savchenko took the parliamentary oath. Her signed oath was displayed on an electronic screen in the Verkhovna Rada, in accordance with a procedure coordinated by all political forces represented in the new parliament.
Savchenko, who never engaged in politics before, led the election list of the Batkivshchyna party alongside Yulia Tymoshenko. The party won 5.68% of the vote on October 26. In early November, the Central Election Commission registered Savchenko as an MP.
Her lawyer said that Savchenko's work in parliament would be concerned with legislative initiatives.