Moscow court issues arrest warrant for chairman of Ameropa Holding AG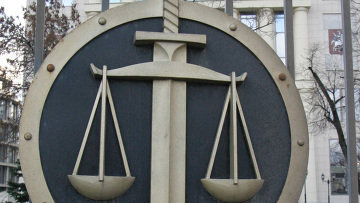 17:18 24/12/2014
MOSCOW, December 24 (RAPSI) – Moscow's Basmanny District Court has issued a warrant for the arrest of Andreas Zivy, president of the board of Switzerland-based Ameropa Holding AG, who is suspected of being invloved in a case of fraud at Togliattiazot, RAPSI learnt in the court on Wednesday.
Zivy is suspected of being involved in a $400-million fraud and has been place on the international wanted list.
Investigators believe that from 2008-2011 the management of Togliattiazot devised an export scheme under which the company's products (ammonia and urea) were delivered at understated prices to affiliated offshore companies Nitrochem Distribution and Ameropa, which Felix Zivy and subsequently his son Andreas owned. These two companies resold ammonia and urea to independent buyers at market prices.
The court previously issued a warrant for the arrest of Togliattiazot CEO and shareholder Sergei Makhlai in absentia. On December 26, the court is scheduled to hear a motion for the arrest in absentia of Vladimir Makhlai, who holds a small stake in Togliattiazot.
Togliattiazot Corporation (ToAZ) is located in Togliatti on the Volga and is the world's largest producer of ammonia (8 percent of global output).
From 1985 to 2011, its CEO was Vladimir Makhlai. In March 2011, he ceded his post to his son Sergei, who has lived in the United States for about 20 years, according to the media.