Russian national sentenced to 11 years for joining terrorist group in Tatarstan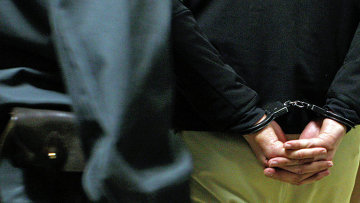 15:06 26/12/2014
MOSCOW, December 26 (RAPSI) – The Supreme Court of Russia's republic of Tatarstan has sentenced Rais Shaidullin to eleven years in prison for having joined a terrorist group and abetting terrorism, Interfax reported on Friday, citing the prosecutor office of the republic.
Shaidullin, a local resident, joined the jihadist group called Jamaat, which planned terrorist attacks in Tatarstan and fought to set up an Islamic state in Russia, according to prosecutors.
Shaidullin was an accomplice in the terrorist attacks planned by a leader of the group who was on the international wanted list, according to prosecutors.
He was found guilty of transporting homemade explosive devices and damaging other's property through negligence.
Notably, in the fall of 2013, a local Jamaat-e-Islami leader gave Shaidullin a bomb to place it near a parking garage complex in the city of Naberezhnye Chelny. According to the prosecutor's office, a tractor blew up on that bomb on January 30, 2014 when it accidentally ran over it.
The court has sentenced Shaidullin to 11 years in a maximum security prison.