Russia opens criminal case on genocide in Eastern Ukraine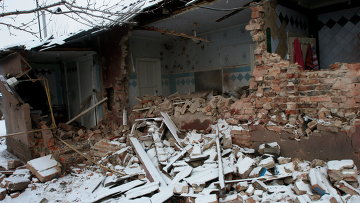 17:23 13/01/2015
MOSCOW, January 13 (RAPSI) – Russian investigators have opened a criminal case on the genocide of Russian speaking citizens in eastern Ukraine, Investigative Committee spokesman Vladimir Markin said in an official statement on Tuesday.
From December 1, 2014 to January 12, 2015, the Grad and Uragan multiple launch rocket systems, the Akatsiya and Gvozdika self-propelled artillery systems, and other heavy weapon systems were used to shell Donetsk and other cities in eastern Ukraine, including with incendiary munitions.
Markin said that over 40 people were killed and more than 120 wounded during these attacks, and residential blocks and social buildings and infrastructure systems were damaged or destroyed.
He also said that the criminal case would be considered jointly with the previous case on the use of prohibited methods and means of warfare.
The Investigative Committee spokesman said that the "actions by members of the top political and military leadership of Ukraine who are commanding the so-called anti-terrorist operation" in southeastern Ukraine, as well as the commanders of the Aidar, Azov and Dnipro nationalist battalions subordinate to them, can be classified under Article 357 of the Russian Criminal Code as genocide, or the destruction of Russian speakers."
Since the start of the military operation in southeastern Ukraine, over 4,800 people have been killed and over 10,500 wounded. Over 1,000 residential buildings and utility facilities have been damaged or burned down, which has forced over 500,000 civilians to flee their country. Most of them have found asylum in Russia.