ECHR refuses to hear claim over alleged defamation filed by Stalin grandson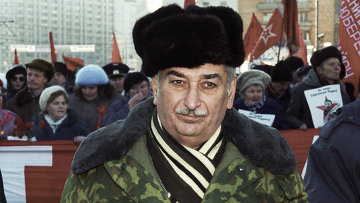 15:18 15/01/2015
MOSCOW, January 15 (RAPSI) – The European Court of Human Rights (ECHR) declared inadmissible on Thursday an application filed by Yevgeniy Dzhugashvili, a grandson of the former Soviet leader, Joseph Stalin, claiming that his grandfather had been defamed.
Novaya Gazeta, Russia's leading opposition newspaper, on 22 April 2009 published an article entitled Beria pronounced guilty, which dealt with the 1940 Katyn massacre in which an estimated 22,000 Polish nationals were killed.
The article was written in accusatory terms in respect of the former Soviet government, according to the court records.
Having considered that the article defamed his grandfather, Dzhugashvili sued the publishing house, Novaya Gazeta, and the author for defamation. He sought 9.5 million rubles (about $145) in damages.
Moscow's Basmanny District Court dismissed the suit in October 2009. The court held that the contested statements were not abusive and did not relate to Stalin personally.
Before the ruling was upheld on appeal by the Moscow City Court, Novaya Gazeta published another article entitled Historical trial. Its author named Stalin a "criminal" and a "bloodthirsty cannibal". Stalin's grandson sued the newspaper once again, but lost the case.
Dzhugashvili lodged the application with the ECHR on 4 June 2010. He referred to Articles 6 (Right to a fair trial), 10 (Right to freedom of expression and information) and 14 (Prohibition of discrimination) of the European Convention on Human Rights.