Mechel settles unpaid ruble loan to Sberbank in court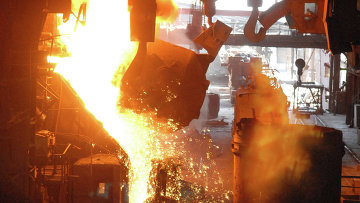 17:33 15/01/2015
MOSCOW, January 15 (RAPSI) – The troubled Russian metallurgy giant Mechel has paid out the 22 mln ruble ($333,000) loan to Sberbank, as a part of an ongoing debt recovery legal row, The Irkutsk Region Commercial Court told RAPSI on Thursday.
In December 2014, Mechel covered another lawsuit filed by Sberbank, totaling 436 million rubles ($6,6 mln) in unpaid loans.
By November 2014, Mechel's credit portfolio contained loans for 166 million rubles ($2,5 mln), $3 billion (45 bln rubles), and 400 million euros (31 billion rubles). Mechel and top Russian banks were engaged in long, but ultimately futile negotiations to restructure the metal major's debt.
In early December 2014, Mechel's representative told the press that the company reached a compromise with Gazprombank, and forwarded the debt restructure plan to Sberbank and VTB, which are also engaged in legal battles over Mechel's unpaid loans.
However, shortly after, VTB head Andrei Kostin stated that the bank was not engaged in any discussions with Mechel concerning the loans, and will seek satisfaction in commercial courts.
Later, VTB representatives told RIA Novosti that the bank wills seek the repayment of 47 billion ruble loans, and is preparing an according lawsuit.