EU to appeal court decision removing Hamas from terror list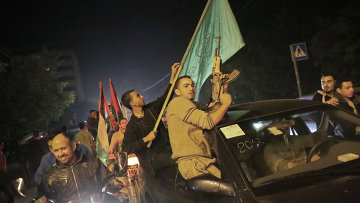 13:23 19/01/2015
MOSCOW, January 19 (RAPSI) – The EU is launching an appeal against last month's EU court ruling that the Palestinian Islamist group Hamas be removed from its terrorist list for procedural reasons, RIA Novosti reported on Monday, citing sources.
Hamas was put on the EU terrorist list as part of broader measures to fight terrorism in the wake of the September 11, 2001 attacks, and its funds were frozen. Hamas has long contested the classification.
The General Court of the European Union, which adopted a ruling to remove Hamas from the terror list on December 17, said the reason for listing it was based too much on media and Internet reports, and not enough on acts examined by competent authorities.
Hamas has ruled the Gaza Strip since 2007 and its founding charter calls for the destruction of Israel. Opinions of this organization differ. The EU, Israel, Canada, the United States and Japan consider it a terrorist organization. Jordan has banned it. But the terror lists in Australia and the UK include only Hamas's military wing.