Russian Prosecutor General's Office reports 150% price hikes on some foods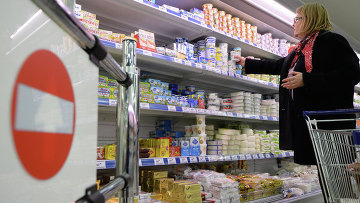 16:02 21/01/2015
MOSCOW, January 21 (RAPSI) - Regional prices for some foods have recently soared by 150 percent, RIA Novosti reports on Wednesday, citing Marina Gridneva, spokesperson for the Russian Prosecutor General's Office.
The Prosecutor General's Office began monitoring food and pharmaceutical prices after an import ban was imposed on some goods. The inspections are being conducted on January 20-23.
Nationwide pork, beef, chicken meat, fish, egg, cereal, milk, vegetable oil, granulated sugar, solid cheese and potato price hikes have been posted, ranging from 10 percent to 150 percent.
The inspections will assess the pricing mechanism for Russian and foreign foods in these categories, the Prosecutor General's Office said. The prosecutors will also investigate how local authorities analyze price hike causes and conditions with regard to socially important staple foods.
Last August the Russian government introduced a ban on a number of products from countries that earlier had imposed sanctions on Russia.
Blacklisted food imports include meat, fish, dairy, fruit and vegetables from Australia, Canada, Norway, the European Union and the United States. Since then, market analysts have repeatedly warned about possible price increases on principal food items that were mostly imported before the ban.