Trial of Russian suspected of ties with Syrian fighters to resume in February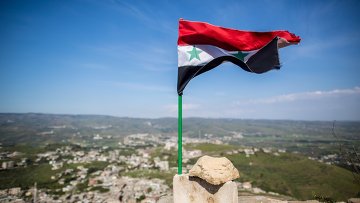 17:13 23/01/2015
MOSCOW, January 23 (RAPSI) – The trial of Russian national Magomed Zakriev, who is suspected of ties with Syrian religious fanatics, will continue in Austria in February, RIA Novosti reports on Friday, citing Richard Simsalik, press secretary of the court in Krems an der Donau.
"The court did not reach a decision yesterday. The trial will resume on February 11," Simsalik said.
Bulat Khaidarov, the PR officer at the Russian Embassy in Austria, told RIA Novosti that the Austrian authorities had not informed them of the arrest of the Russian national who is suspected of ties with the fighters, and that no one had asked for assistance.
Khaidarov added that the embassy is not informed about the arrest of those Russian nationals who have applied for refugee status.
According to the local media, security was tightened at the Zakriev, the first trial of an Austrian resident suspected of fighting with terrorists in Syria. Last August, several people, mostly refugees from Chechnya, were arrested in Austria on suspicion of cooperation with terrorists.
If found guilty, Zakriev could receive up to 10 years in prison.
The Austrian newspaper Kurier reported on Friday that prosecutors had provided evidence to prove that Zakriev underwent training and took part in hostilities in Syria from July to December 2013.The evidence includes photographs from the suspects' mobile phone where he is in a military uniform, holds weapons or stands against the backdrop of an ISIL flag, and his ISIL ID. Prosecutors also claim that he transferred $800 to Syria and wrote about his allegiance to the idea of jihad in online correspondence.