Netherlands may extradite Russian national charged with hacking to US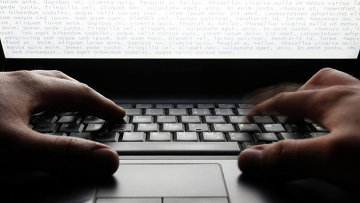 14:18 27/01/2015
MOSCOW, January 27 (RAPSI) - A Dutch court rejected a motion from Russian national Vladimir Drinkman, who was charged in the US with hacking and theft of at least 160 million bank card details, requesting that he serve his prison term in the Netherlands and may extradite him to the US, RIA Novosti reports on Tuesday.
In mid-April, a court in Rotterdam heard Russia's and the US' extradition requests for Drinkman. The Dutch Ministry of Security and Justice was to rule on which country he would be extradited to. Minister Ivo Opstelten decided that Drinkman would be extradited to the US. However, the Russian national is still in the Netherlands as he has appealed the ministry's ruling.
The alleged hacker may now be extradited to the US, the court's website says.
According to lawyer Bart Stapert, if handed over to the US, Drinkman's rights as a defendant would be violated as he will not be able to see his family.
Extradition to the US could mean that Drinkman would not be able to see his family for decades, the lawyer claims, citing Article 8 of the European Convention on Human Rights that concerns the right to privacy and respect for a person's family life.
According to the prosecution, Russians Vladimir Drinkman, Alexander Kalinin, Roman Kotov and Dmitriy Smilianets and Ukrainian Mikhail Rytikov together stole and resold credit and debit cards for a period of seven years, causing more than $300 million in losses. Their actions have been described as "the largest hacking scheme ever prosecuted in the United States."
Drinkman and Smilianets were arrested in June 2012 at the US request while traveling in the Netherlands. In September 2012, Smilianets was handed over to the United States, where he pleaded not guilty. He continues to be held in jail. If convicted, he faces decades in prison.