Ukraine's Naftogaz sues Gazprom for cutting gas deliveries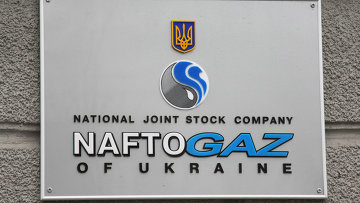 12:32 29/01/2015
MOSCOW, January 29 (RAPSI) – Naftogaz lodged a case with the Arbitration Institute of the Stockholm Chamber of Commerce in October 2014 seeking to review a contract with Gazprom on gas supplies for 2009-2019, reads a financial report of Gazprom released on Thursday.
Naftogaz wants Gazprom to pay $3.2 billion plus interest in compensation for transit gas "under-delivered" between 2009 and 2014 and to agree to change the transit fee in accordance with the Ukrainian company's written statement based on the main principles of the Swedish contract law.
Gazprom said the total sum of the claim is $6.2 billion. It provided a reply to the arbitration claim on November 28, 2014. On December 11, 2014, the court formed a panel that will hear this case.
Naftogaz has also asked the court to rule that its rights and obligations under the contract with Gazprom be transferred to Ukrtransgaz and that some contractual clauses (to be specified later) are invalid and/or ineffective and hence should be amended or replaced with other provisions that would comply with Ukrainian and EU energy and antimonopoly laws.
Gazprom is supplying gas to Ukraine under the so-called winter plan, which it signed with Naftogaz with the EU mediation in late October and which will be effective until April 1. Under the plan, Gazprom pledged to resume gas deliveries to Ukraine, while Ukraine was to pay $3.1 billion of its $5.3 billion debt to Gazprom by the end of 2014. Ukraine duly paid the sum.
Naftogaz Ukraine is Ukraine's largest oil and gas company. It produces over 97% of the oil and gas in the country.