Russian art expert implicated in fraud case released from house arrest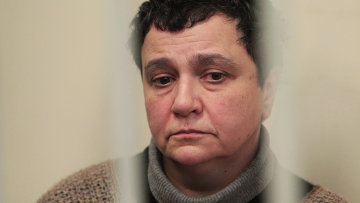 15:14 30/01/2015
ST. PETERSBURG, January 30 (RAPSI, Kirill Chulkov) - A court in St. Petersburg on Friday granted a motion filed by prominent Russian art expert Yelena Basner who had been charged with fraud to release her from house arrest, her attorney Larisa Malkova told RAPSI.
Basner, 58, is being investigated over a painting attributed to Boris Grigoryev, a well-known Russian artist of the first half of the 20th century. The painting which was allegedly examined by Basner in 2009 and sold for $250,000 was proven to be a fake in 2011.
Basner, a former employee of the Bukowskis auction house as well as the Russian Museum in St. Petersburg, was detained by the Investigative Committee last February. She was charged with large scale fraud. On February 5, 2014 she was placed under house arrest.
If convicted, Basner faces up to ten years in prison.
On Friday, a preliminary court hearing was held. The trial will begin on February 11, according to Malkova. The arrest of the expert on the Russian avant-garde movement, who has vehemently denied guilt, sparked outrage in the Russian museum community.