Russia investigates citizen's involvement in Jabhat al-Nusra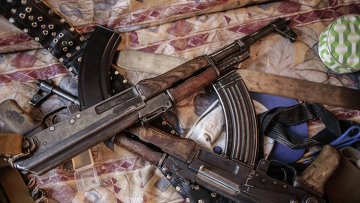 17:09 30/01/2015
MOSCOW, January 30 (RAPSI) - Russia's Federal Security Service (FSB) is investigating a case of a Russian national who allegedly served as a field commander of the Jabhat al-Nusra terrorist organization, which is currently involved in the armed conflict in Syria, Interfax reports on Friday.
The FSB states that a Russian national was identified among the Jabhat al-Nusra field commanders and had been a member of the Jabhat al-Nusra armed group between December 2013 and February 2014. The criminal case was opened on June 9, 2014.
The Supreme Court of Russia released a statement saying that at least 58 criminal cases were under investigation against Russian citizens recruiting for, or directly participating in ISIS/ISIL.
As earlier reported, on December 29 the Russian Supreme Court recognized the Islamic State of Iraq and the Levant (ISIS) and Jabhat al-Nusra as terrorist organizations following a claim by the Prosecutor General's Office. Jabhat al-Nusra is a branch of al-Qaeda in Syria and Lebanon. Founded in January 2012 during the civil was in Syria, Jabhat al-Nusra has been recognized as a terrorist organization by the UN, the US, the UK, Australia and Turkey.