Russian mother of seven charged with treason appeals detention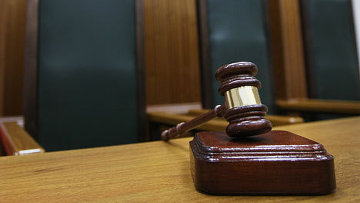 16:09 02/02/2015
MOSCOW, February 2 (RAPSI, Diana Gutsul) - The defense attorneys of Svetlana Davydova, mother of seven children currently charged with treason, have filed a motion with the Lefortovsky District Court of Moscow, objecting to Davydova's detention as a pre-trial measure and claiming that they were not given time to appeal the order, lawyer Sergei Badamshin told RAPSI on Monday.
Badamshin said that the Lefortovsky court received a complaint in which Davydova's defense asks for another pre-trial measure aside from detention.
The law allows an arrest to be appealed within three days. "Therefore, we are requesting that the court give us the term to appeal the arrest, as it was skipped over, not due to our fault," Badamshin noted. The lawyer added that if the Lefortovsky court agrees to give the appeal time, the complaint will be heard by the Moscow City Court.
Last April, Davydova allegedly contacted the Ukrainian embassy and reported that the military unit in her neighborhood in Vyazma, Smolensk Region, "seems to be empty." The woman also suggested that the soldiers might have been sent to Donetsk. She did so after eavesdropping on a serviceman's telephone conversation on a shuttle bus. Criminal charges of treason have been brought against her.
On January 29, Moscow's Lefortovsky District Court issued an arrest warrant for Davydova. She was put under arrest for one month and 25 days, until March 19. Davydova may face up to 20 years in prison.
This Monday, it was announced that the defendant rejected an assigned lawyer and is now represented by a group of lawyers. The previous lawyer's work was criticized by observers and human rights activists monitoring Davydova's case.